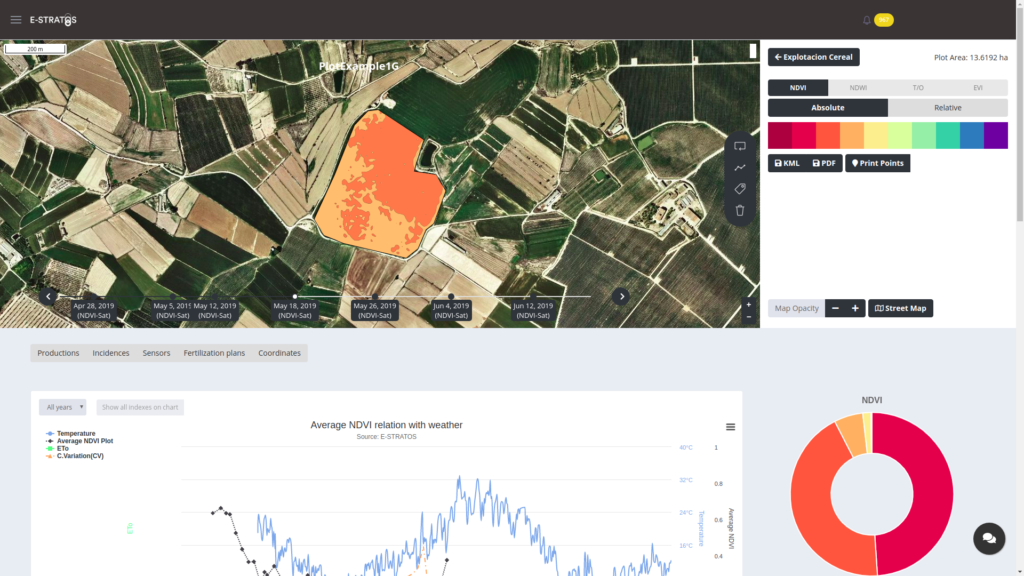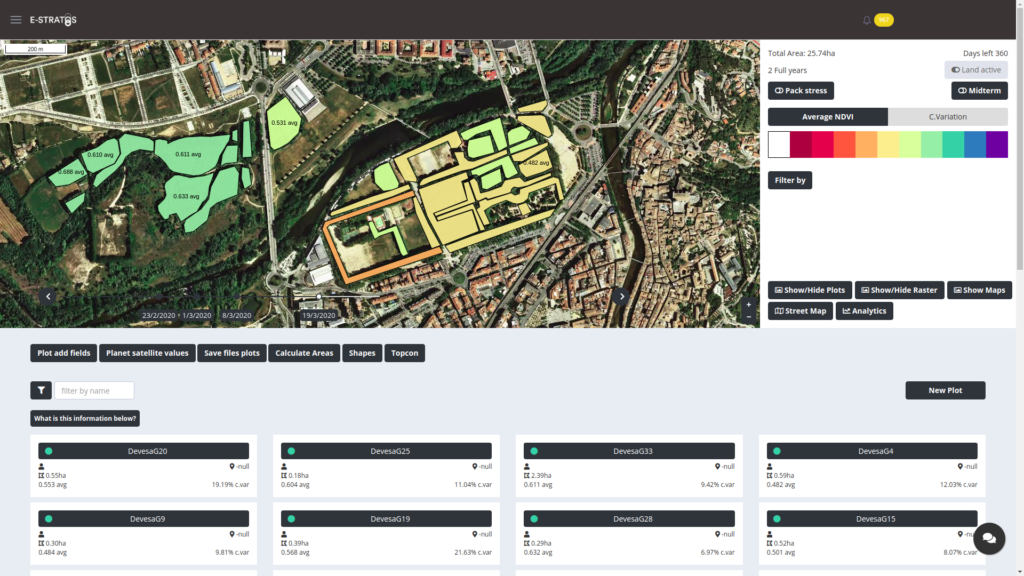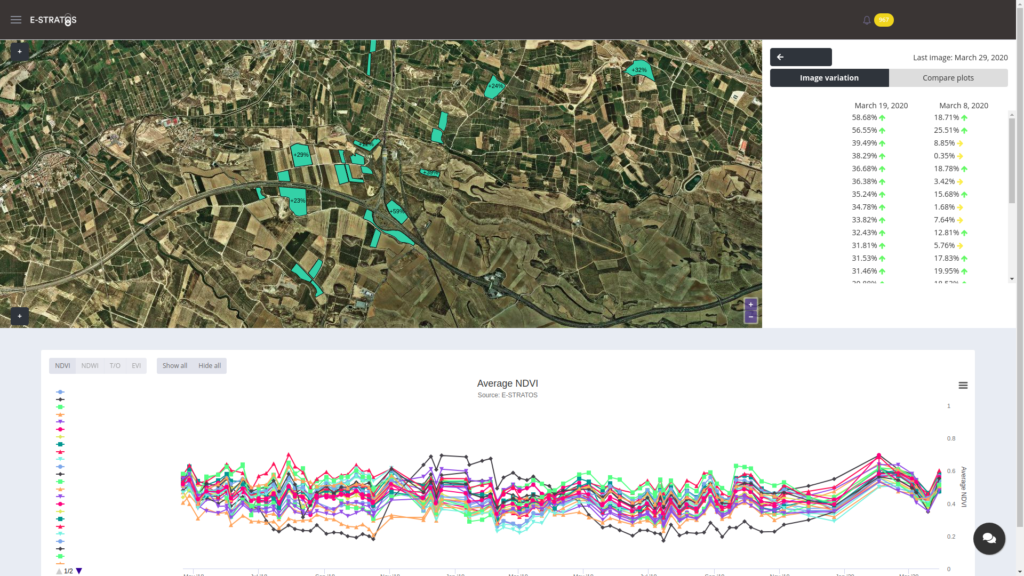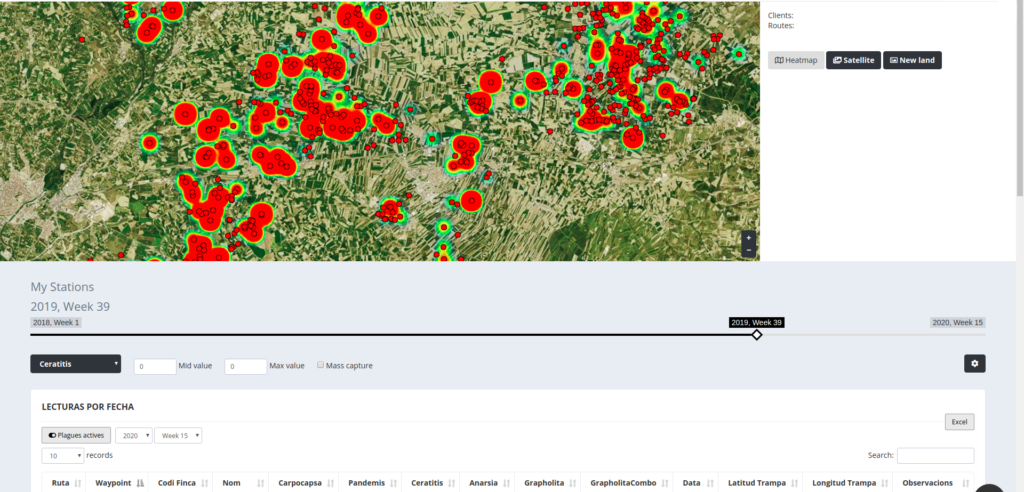 E-STRATOS platform provides all information necessary to perform an intelligent land management. It has been developed to show data easily and with the best user experience. Contact us to request a free demonstration of the platform.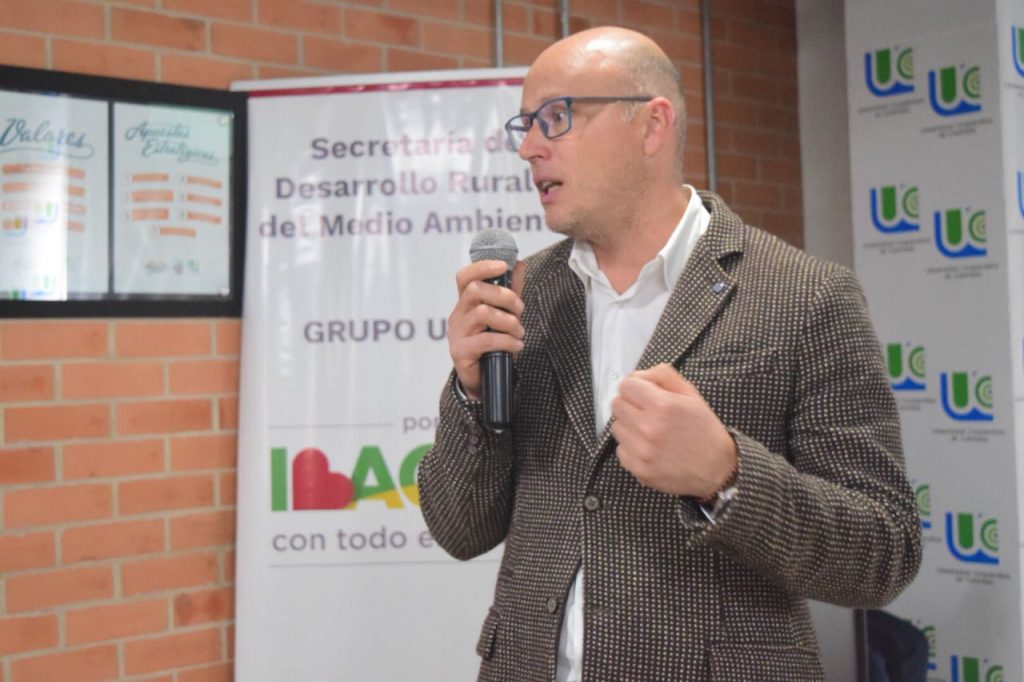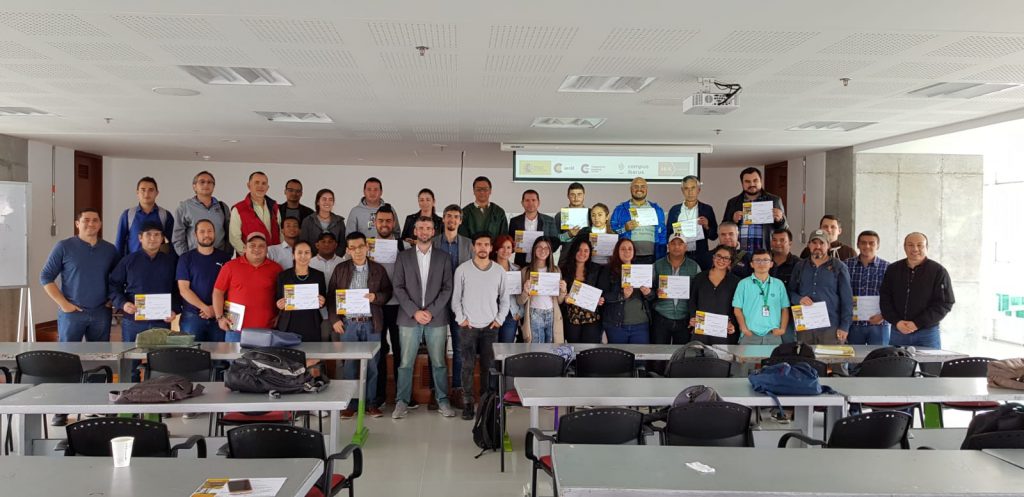 We offer remote sensing, precision agriculture, operational drones and satellites, GIS management and IT development courses. If you are interested in receiving training sessions, please contact us.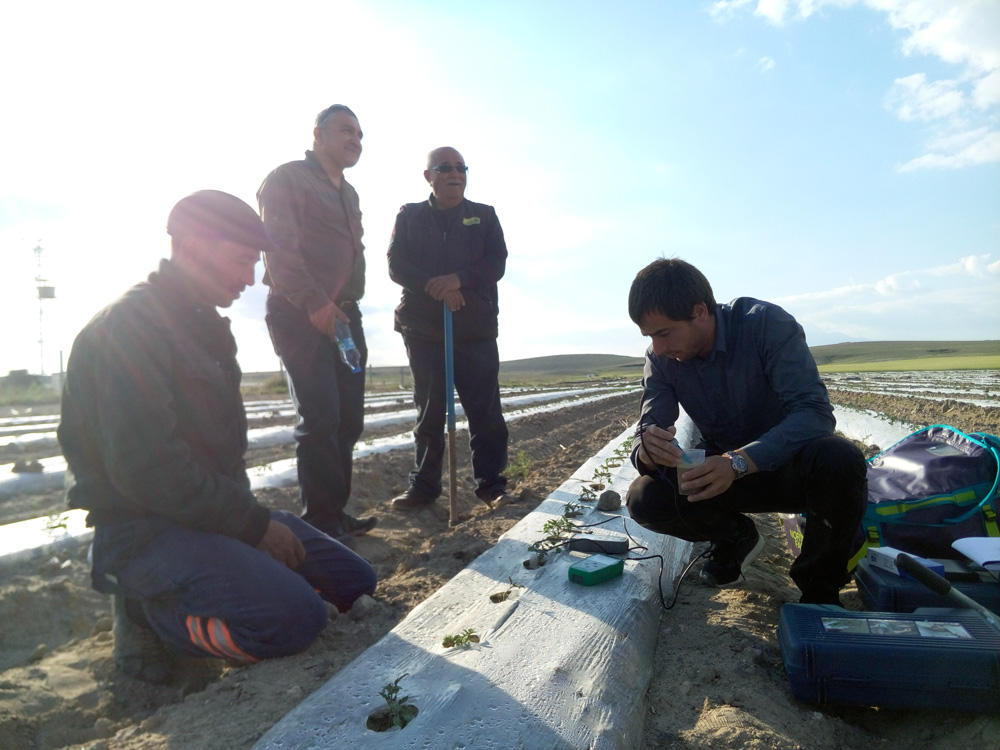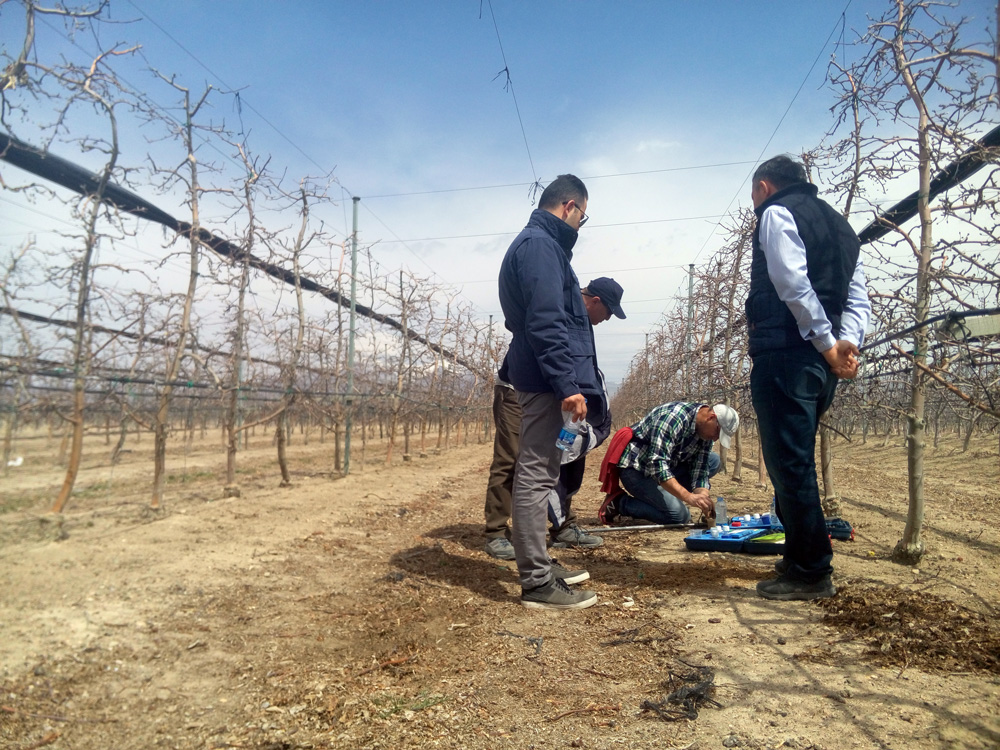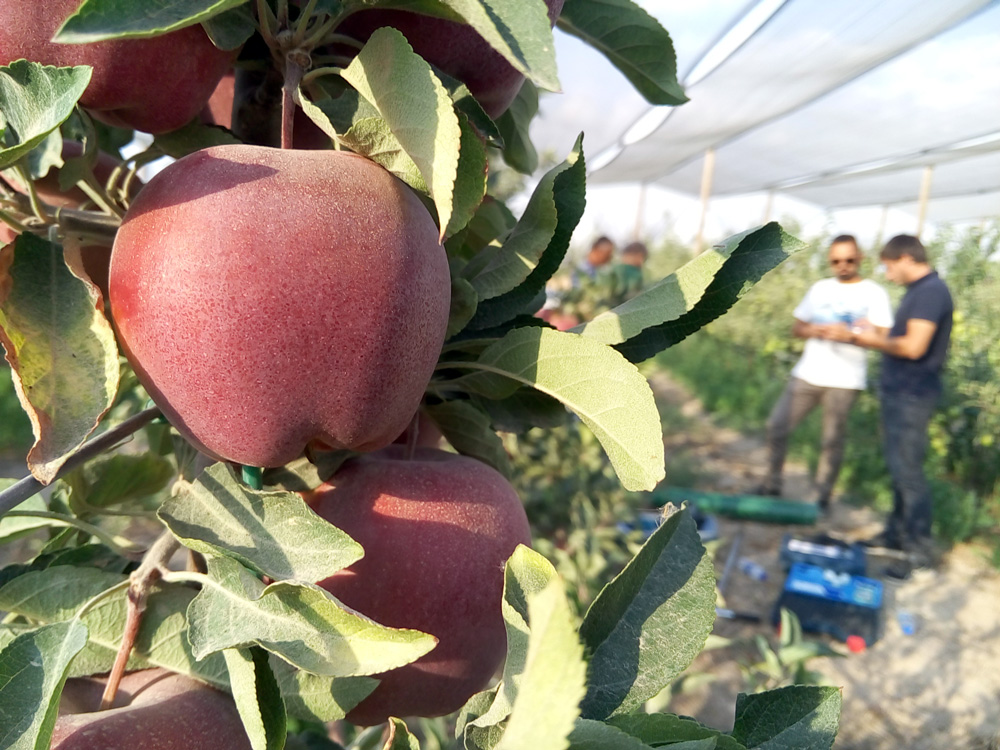 E-STRATOS team consists of trained advisers to help you managing your crops. We work with precision agriculture tools to get a high yield from crops and increase your farmland profit.
After a first contact, we will collect key information to unblock all potential of your plot. Then, we work to define and establish the irrigation, nutrition and land management plan which is best adapted to your plot.
Drone-based technical services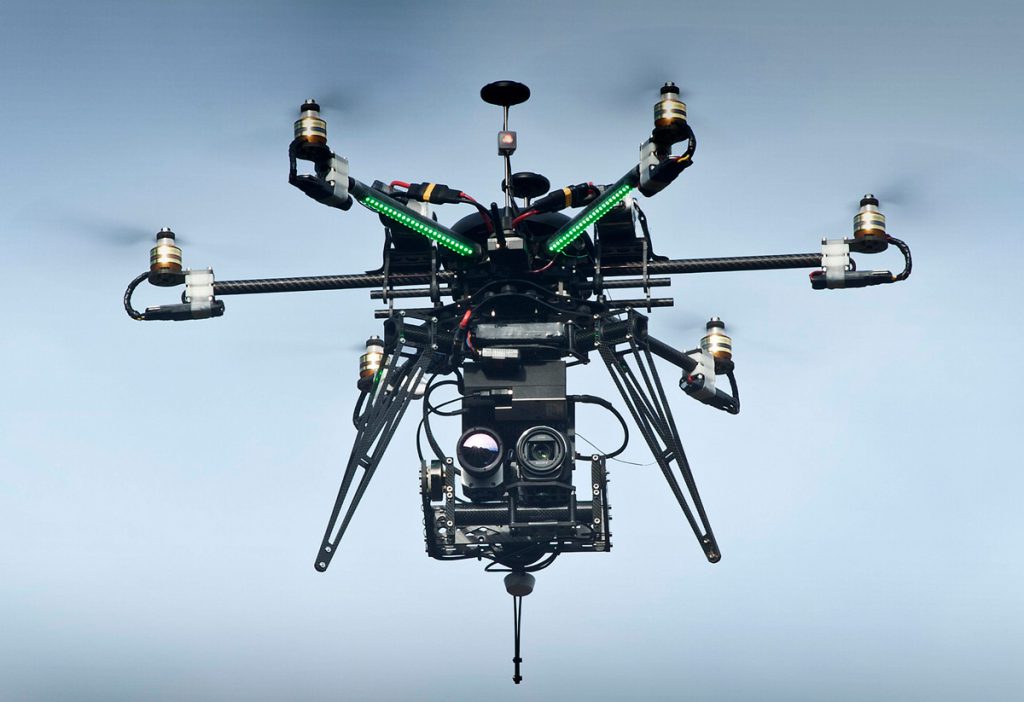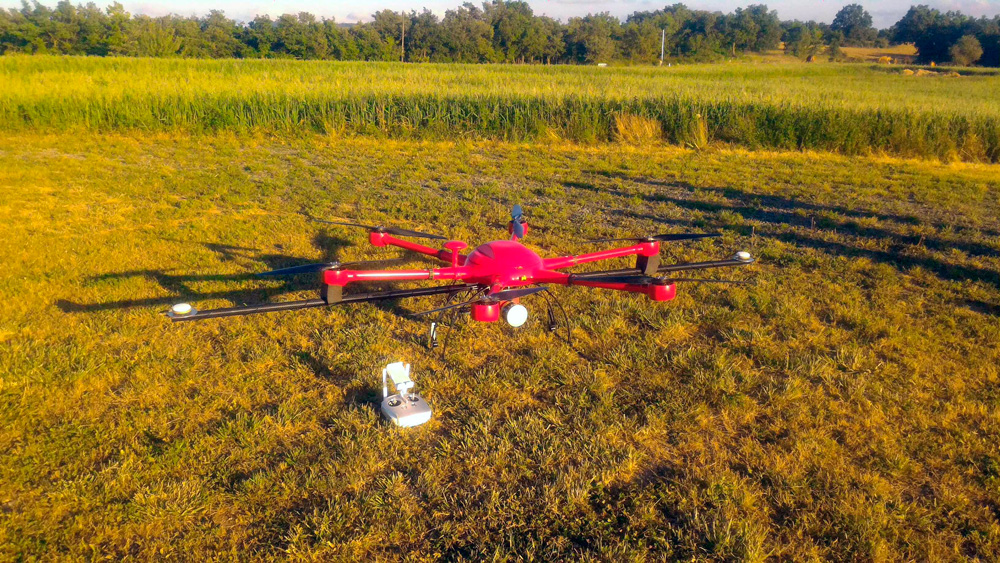 Sometimes, satellite images need to be complemented with other information sources. That is why we offer drone platforms with the most suitable sensors and flight plan to obtain the necessary complementary data. Our pilots have licences and are qualified to work for agricultural and forest purposes, and to perform electrical surveys and other industrial surveys.
Drone-based technical services​